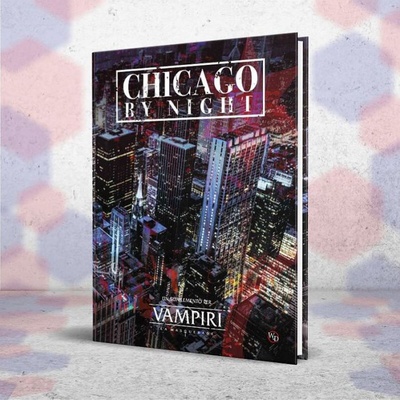 VAMPIRI LA MASQUERADE 5a ED. : CHICAGO BY NIGHT Espansione Gioco di Ruolo
€49.89
---
Product Information
| | |
| --- | --- |
| UPC | AST2966 |
| Product Type | Gioco di Ruolo |
| | 9788831334167 |
| | Italiano |
| | Need Games |
| Number of reviews | 0 |
Product Description
Originariamente pubblicato nel 1991, il primo Chicago by Night è stato un rilascio iconico per Vampire: The Masquerade, che ha stabilito il formato e lo stile che seguiranno molte espansioni successive. Una seconda edizione, oltre a una versione rivista del libro originale, aveva molte aggiunte che introducevano personaggi e storie importanti nella tradizione di Vampire: The Masquerade. Questa nuova edizione è un supplemento di Vampire: The Masquerade 5th Edition. Chicago by Night è un libro con copertina rigida da 21x29 cm circa con oltre 240 pagine e interni a colori.
I contenuti includono:
Introduzione
Il Mondo di Chicago (Metatrama locale)
Benvenuti nella notte
La città (storia, politica, geografia)
Le coterie di Chicago
Clan Lasombra
Le discipline del clan Lasombra
Schede dele cronache
Le cronache di Chicago
Chicago By Night include tutte le informazioni necessarie per creare cronache. Dagli intrighi di corte all'interno della Masquerade agli scontri nel Succubus Club, questo libro aiuterà i narratori a sviluppare storie ricche e gratificanti ambientate nella Città del Vento.
Include anche informazioni e regole di gioco per il clan Lasombra, introducendo il clan in Vampire: The Masquerade 5th Edition.
Customer Reviews
This product does not have any reviews yet.