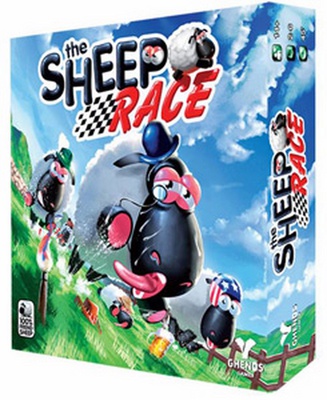 SHEEP RACE : Gioco da Tavolo in Italiano
€33.95
Unavailable
---
Product Information
| | |
| --- | --- |
| Product Type | Gioco da Tavolo |
| Availability | Unavailable |
| Min Players | 2 |
| Max Players | 6 |
| Language | Italiano |
| Age | 10+ |
| Duration | 45 |
| Brand | Ghenos Games |
| Ean | 8033609530267 |
| Number of reviews | 0 |
Product Description
Gioco da tavolo in italiano
La storia della Sheep Race narra del giorno in cui gli allevatori di pecore di sua Maestà, la Regina d'Inghilterra, vennero sfidati da quelli delle ex-colonie per decidere quali tra loro fossero i migliori al mondo.
Nuova Zelanda ed Australia furono le prime nazioni a lanciare la sfida, ma ben presto si unirono anche Scozia, Sud Africa e Stati Uniti. Intervennero poi anche altre come Spagna, Francia, Germania, Italia, Grecia e persino il Brasile. L'Inghilterra orgogliosamente rifiutò di essere trascinata in questa disputa e, con humor tipicamente britannico, propose un campionato mondiale di corsa di pecore organizzato sui prati inglesi del Suffolk per stabilire il primato mondiale tra gli allevamenti ovini.
The Sheep Race divenne così un' incredibile ed appassionante realtà e fu accompagnata da un giro di scommesse sorprendente... 
All'interno troverete: 1 tabellone, 40 cubetti fiato (14 rossi, 19 blu, 7 bianchi), 6 miniature pecora, 12 carte pecora, 6 tessere "corsia" (numerate da 1 a 6), 36 gettoni Scommessa, 6 gettoni Punteggio in legno, 3 dadi da 6 facce, un regolamento.
Customer Reviews
This product does not have any reviews yet.