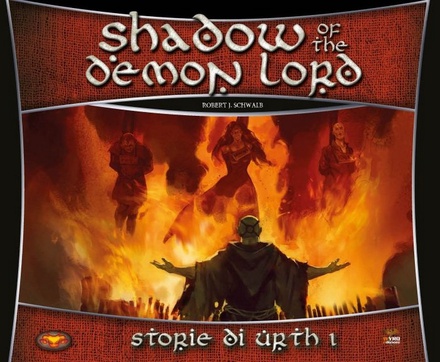 SHADOW OF THE DEMON LORD : STORIE DI URTH 1 Gioco di Ruolo
€16.89
---
Product Information
| | |
| --- | --- |
| UPC | WRD0704 |
| Product Type | Gioco di Ruolo |
| | Italiano |
| | 9788869810435 |
| | Wyrd Edizioni |
| Number of reviews | 0 |
Product Description
Storie di Urth 1 è un manuale di supplemento per il gioco di ruolo di Shadow of the Demon Lord. Questo manuale è composto da tre diversi moduli geografici che vi permetteranno di approfondire in modo dettagliato alcune tra le regioni più importanti di questa ambientazione. I moduli contenuti all'interno di questo manuale sono: La Città della Morte, Il Regno del Nuovo Dio e Le Terre di Confine dello Squarcio.
Shadow of the Demon Lord è un gioco di ruolo fantasy dai toni decisamente dark che vi permetterà di avventurarvi in un'ambientazione assolutamente oscura, in cui affrontare demoni e mostri partoriti dalla mente geniale di Robert J. Schwalb. Avventuratevi ai margini degli inferi per affrontare grotteschi demoni, nel tentativo di arginare la dilagante piaga del male che si sta riversando nel vostro mondo.
Customer Reviews
This product does not have any reviews yet.