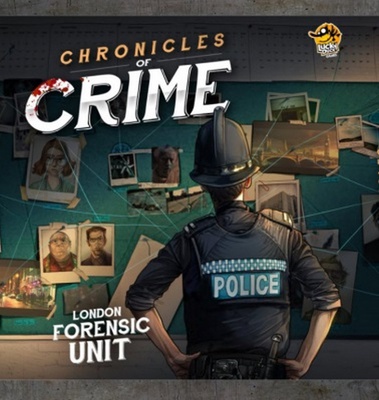 CHRONICLES OF CRIME Gioco da Tavolo
€34.89
---
Product Information
| | |
| --- | --- |
| UPC | UPL103 |
| Product Type | Gioco da Tavolo |
| Ean | 0806149659761 |
| Min Players | 1 |
| Max Players | 4 |
| Language | Italiano |
| Age | 14+ |
| Duration | 90 |
| Brand | Uplay |
| Number of reviews | 0 |
Product Description
Dopo l'enorme successo su KS, finalmente in Italia Chronicles of Crime, l'investigativo cooperativo, che mescola l'esperienza del gioco da tavolo alla tecnologia delle app, con un tocco di realtà virtuale. Tu e la tua squadra investigherete sui casi: vi sposterete nelle varie zone della in città, intervistando i sospettati e i testimoni, alla ricerca di indizi sulle scene del crimine 3D!
Il gioco base è composto da 6 scenari (1 tutorial e 5 casi investigativi) per un totale di 6-8 ore di gioco! Altri numerosi scenari saranno prossimamente disponibili!
Customer Reviews
This product does not have any reviews yet.