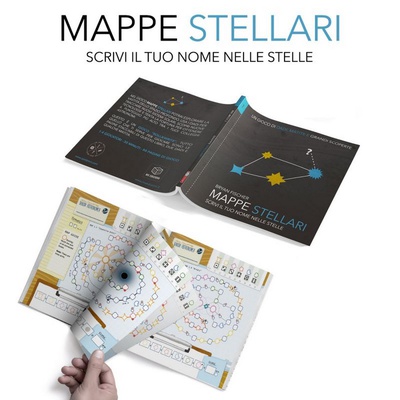 MAPPE STELLARI Gioco da Tavolo Librogame
€12.89
In stock (3 available)
---
Product Information
| | |
| --- | --- |
| UPC | MS12609 |
| Product Type | Gioco da Tavolo |
| Availability | In stock (3 available) |
| Min Players | 1 |
| Max Players | 4 |
| Language | Italiano |
| Age | 10+ |
| Ean | 9788894282535 |
| Duration | 30 |
| Autor | Bryan Fischer |
| Brand | MS Edizioni |
| Number of reviews | 0 |
Product Description
Mappe Stellari è un libro che vi permetterà di giocare ad un divertente gioco "roll and write" in cui avrete l'occasione di esplorare lo spazio profondo usando il lancio dei dadi per tracciare nuovi sistemi solari, scoprire nuove tecnologie e tentare la fortuna per ottenere il punteggio piú alto tra i tuoi colleghi astronomi. Chi riuscirà ad esplorare lo spazio nel miglior modo possibile restando ancorato al suo telescopio?
La serie di libri "roll and write" della collana Dadi, Matite e… sono dei veri e propri giochi da tavolo in miniatura da giocare su una serie di pagine forate, anziché su plancia e fustelle. Ogni libro ed ogni partita ha una forte componente narrativa ed il risultato di ogni partita potrà influenzare lo svolgersi di quelle future. Un piccolo capolavoro ludico in circa 120 pagine a colori, pensate per essere facilmente staccate e riutilizzate.
Customer Reviews
This product does not have any reviews yet.